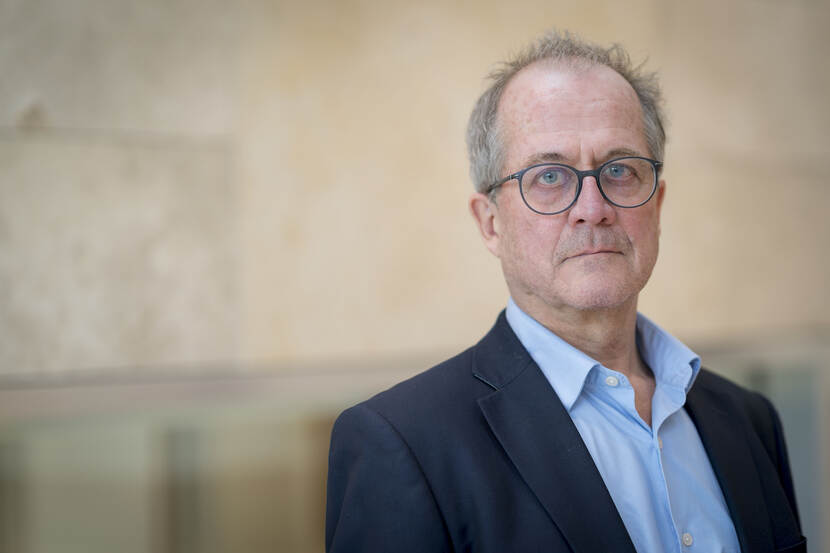 Dr. P. (Paul) Dekker
Functie

Senior wetenschappelijk medewerker
Specialisme

Civil society, non-profitsector, vrijwilligerswerk, participatie, politieke houdingen, waarden, vertrouwen, Europa

Telefoonnummer

06 2489 2576

E-mailadres

P.dekker@scp.nl
Paul Dekker (1954) studeerde Politicologie aan de Katholieke Universiteit Nijmegen en de Freie Universität Berlin. Behalve onderzoeker bij het SCP is hij ook hoogleraar Civil society aan de Universiteit van Tilburg.
Netwerken
Paul is o.a. redacteur van de Nonprofit and Civil Society Studies van Springer, vicevoorzitter van het Psychopolitics Research Committee van de International Political Science Association, secretaris van de Stichting Actief Burgerschap en lid van de redactie van het Jaarboek Marktonderzoek en van de redactieraden van de Journal of Civil Society, Nonprofit and Voluntary Sector Review en Recerca.
Beknopte bibliografie
Gürkan Çelik & Paul Dekker. The fragmentation of civil society. In: Gürkan Çelik & Ronald Linden (eds), Turkey in transition: The dynamics of domestic and foreign politics (p. 95-108). Boulder: Lynne Rienner Publishers, 2020.
Paul Dekker. From pillarized active membership to populist active citizenship: The Dutch do democracy. VOLUNTAS: International Journal of Voluntary and Nonprofit Organizations 30(1) (2019): 75-84 (https://doi.org/10.1007/s11266-018-00058-4).
Paul Dekker. Corrigerende tik voor de diplomademocratie. Over het referendum. In: Aalt Willem Heringa & Jan Schinkelshoek (red.), Groot onderhoud of kruimelwerk. Ongevraagd commentaar op de aanbevelingen van de Staatscommissie Parlementair Stelsel. Den Haag: Boom juridisch, 2019.
Paul Dekker. Religion and civic engagement: European patterns and digging deeper in the Netherlands. In: Rupert Graf Strachwitz (red.), Religious communities and civil society in Europe. Analyses and perspective on a complex interplay, volume 1 (p. 137-160). Berlijn: De Gruyter Oldenbourg, 2019.
Nieuwelink, Hessel, Paul Dekker & Geert ten Dam. Compensating or reproducing? Students from different educational tracks and the role of school in experiencing democratic citizenship. Cambridge Journal of Education 49(3) (2019): 275-292 (https://doi.org/­10.1080/0305764X.2018.1529738).